To wear a unique made-to-measure item of clothing is a unique sensation
It's an experience, that starts with having your measurements taken and ends with a tailor-made product created just for you
Our trousers, as with our other items, are all customizable. You can choose from a variety of different materials: different kinds of wool, cotton, linen, mohair, wool and cashmere. All our materials are of the highest quality and completely natural. In some specific cases, a small quantity of elastan may be added to the textile in order to improve the wearability of the trousers.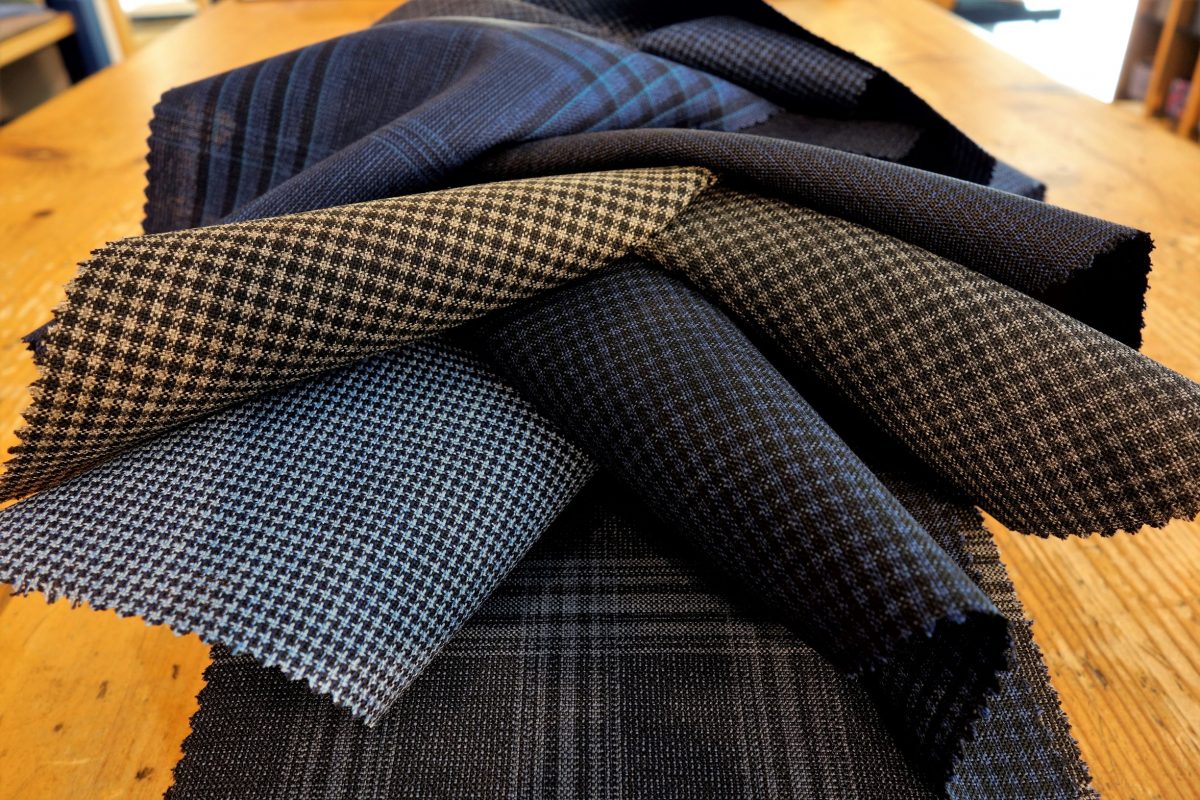 All our materials come from trusted suppliers with whom we have long-standing relationships. They are among the best Italian and foreign manufacturers, specifically, in our case, originating in the UK.
Each one of our suppliers offers an exclusive and vast choice of types of material. Our job is to guide you through the range to satisfy your needs and personal taste.
There are a number of trouser models, generally distinguishable by the kind of pocket used and by the lines at the back. There are models without pleats, with a single or double pleats; and other trousers have pockets that can be square or rectangular, welt, double thread or similar to jeans pockets. The photos should give you ideas.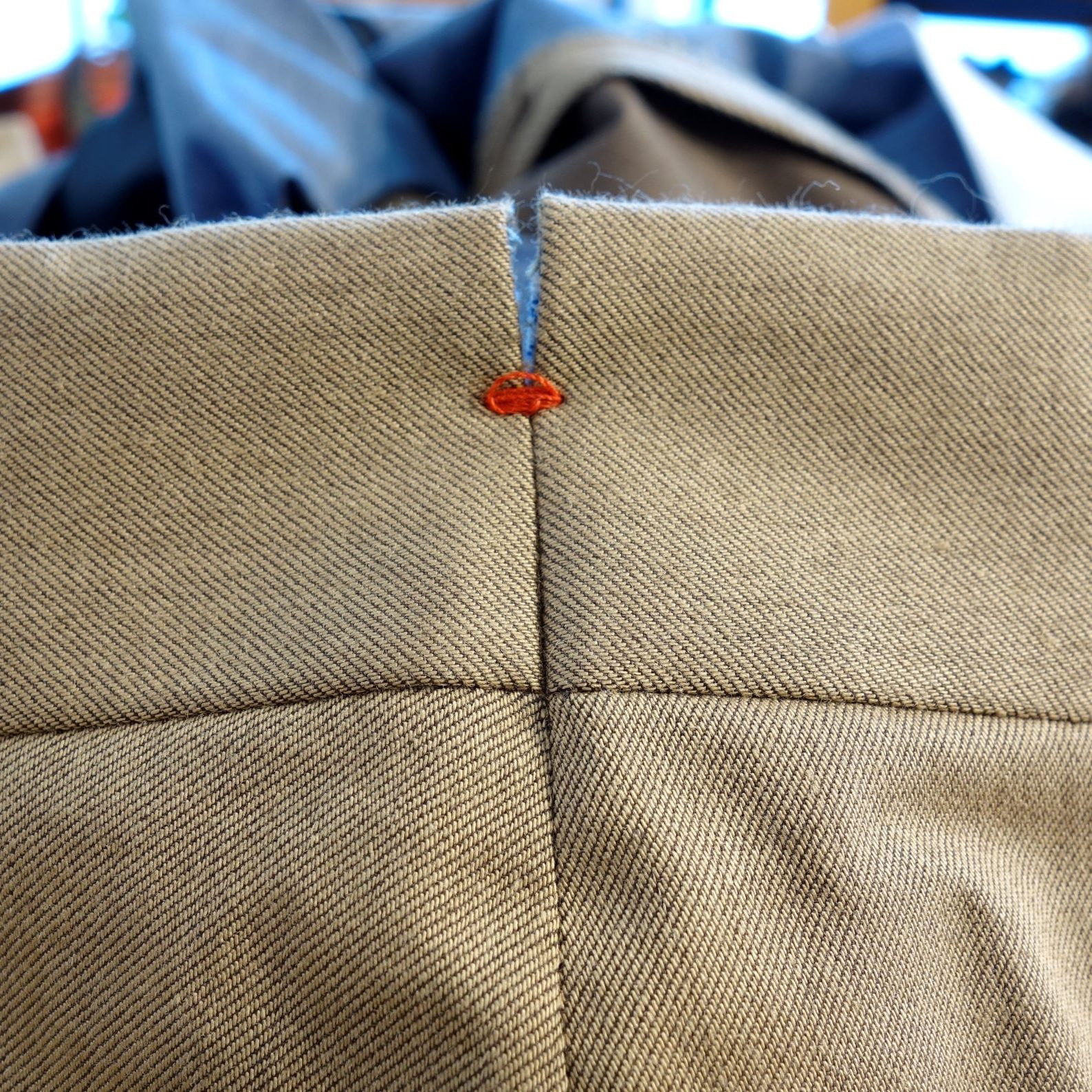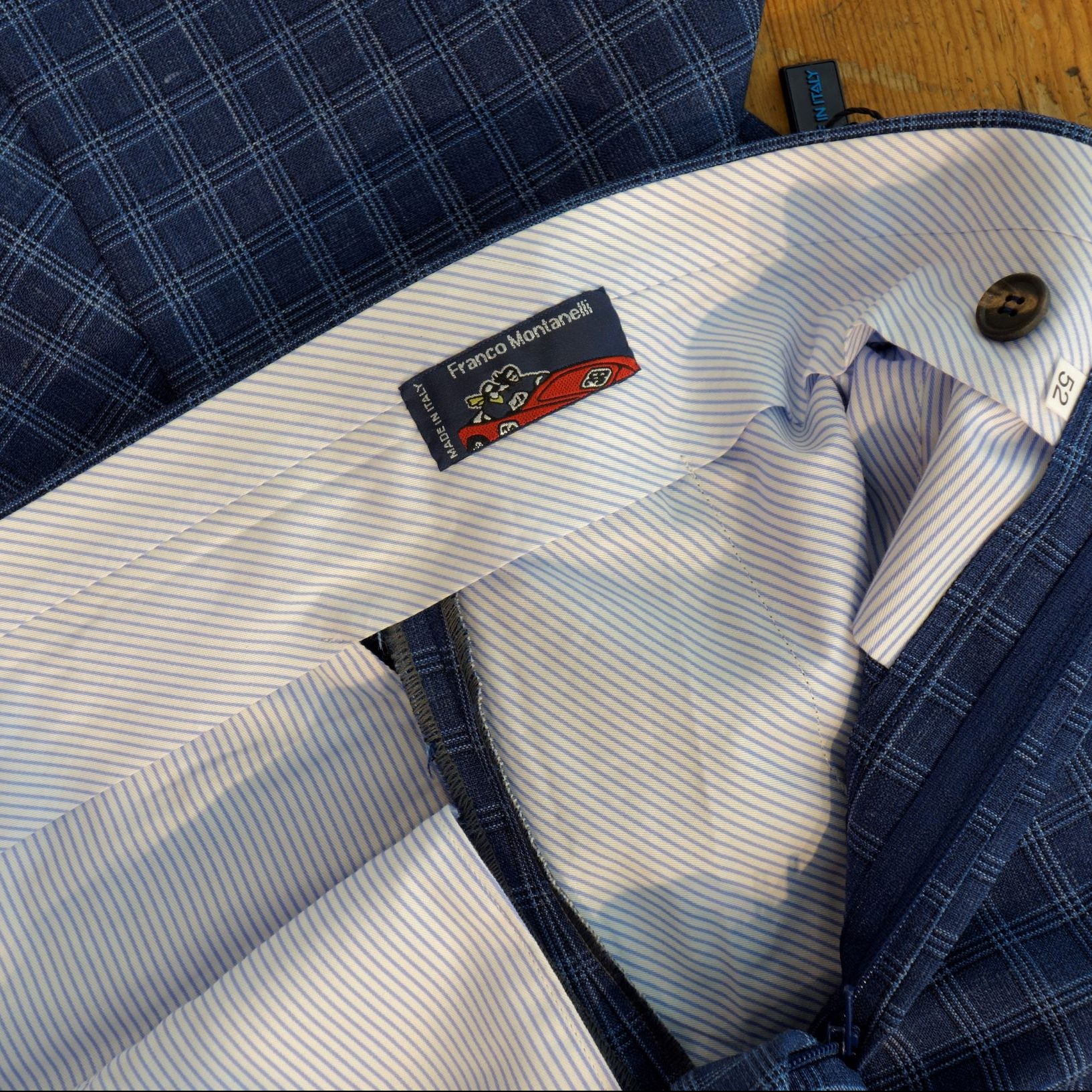 More informations
The back pocket can be personalized too, choosing from a patch, whether to model it as a double pocket with thread and buttonhole and button, or whether or not to include a flap.
The various models are characterised by their wearability, more or less slim fit, and by the height of the rise at the front or at the back of the trousers. Every aspect is calculated: when we take measurements each step is evaluated with our client, from the width of the waistband to the leg length, from the leg to the inseam. All our tailor-made trousers have a broad seam allowance to allow for the trousers to be taken out should needs be.
Details
These may all seem irrelevant details, but they are all fundamental to making your items unique, and for us are important to guarantee impeccable wearability without sacrificing good taste.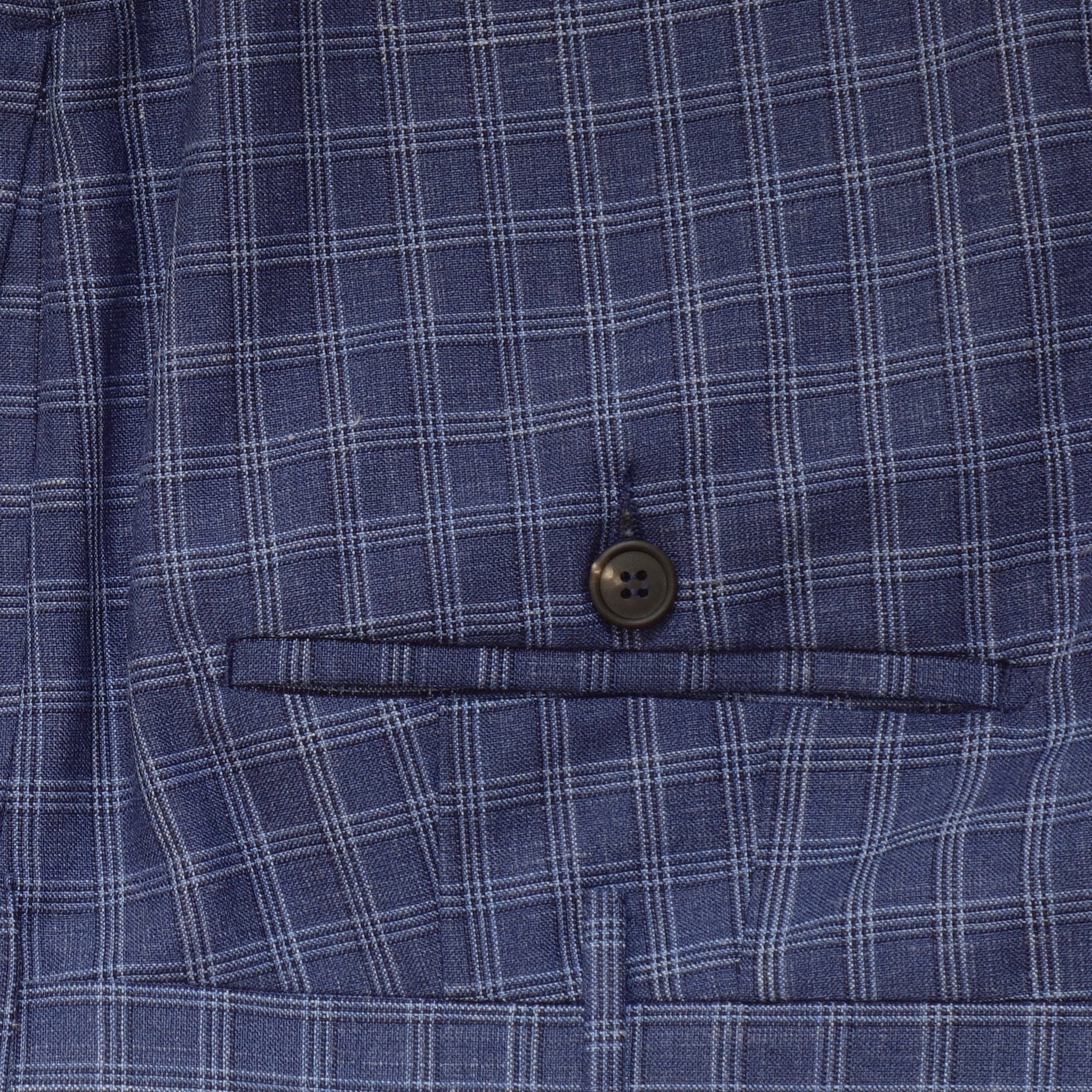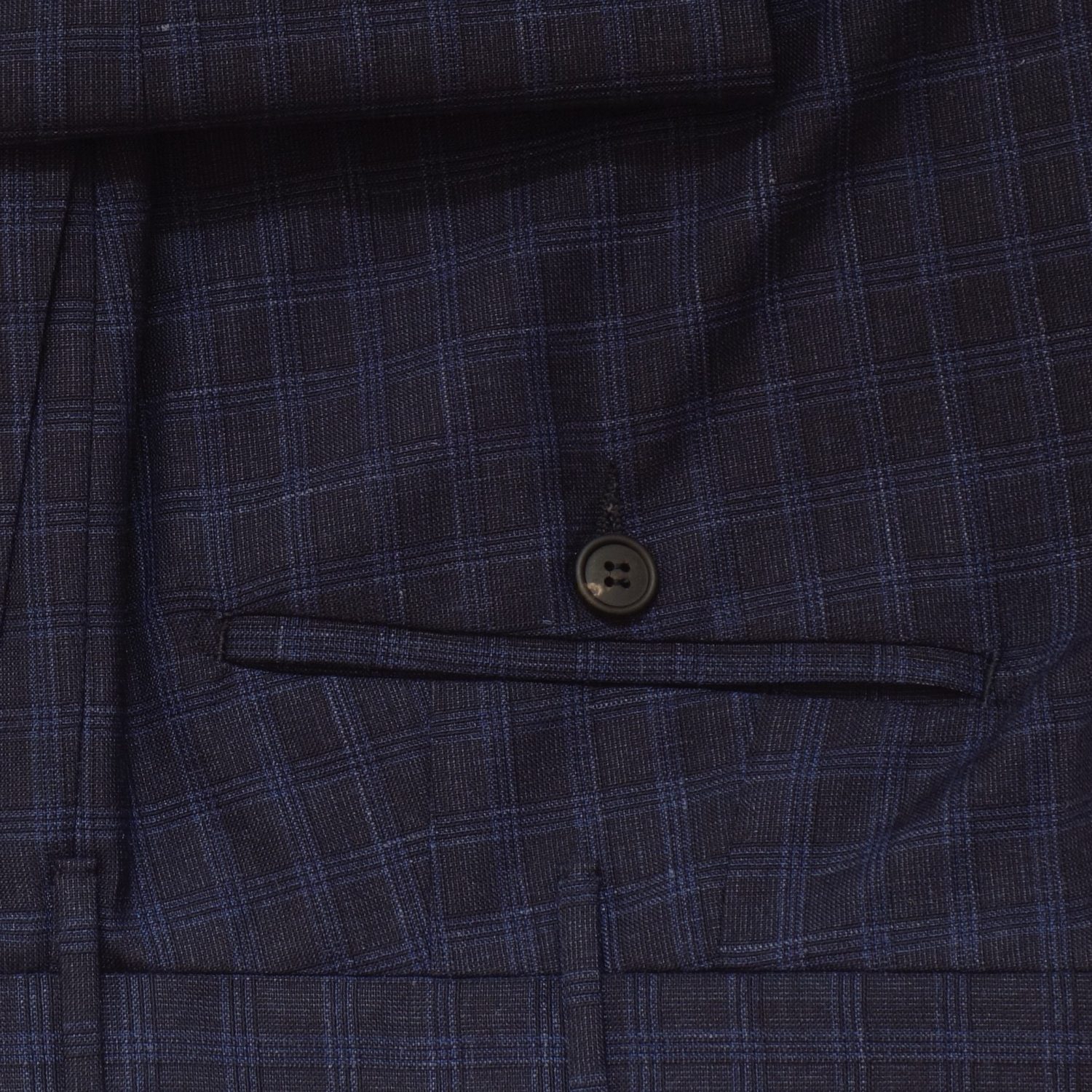 Your choices will make your trousers your own, and unique: you can personalise the hem by making it classic or choosing from a variety of different hemline cuff heights, or even just a simple weave. You can pick from a selection of buttons, lining fabrics or thread colour.
Each detail and trim becomes a trade mark and a distinguishing feature, or even just the simple expression of a whim. Either way, you make the difference.
We are available for all your requirements and ensure post-sale support for any doubt or request for assistance you might have.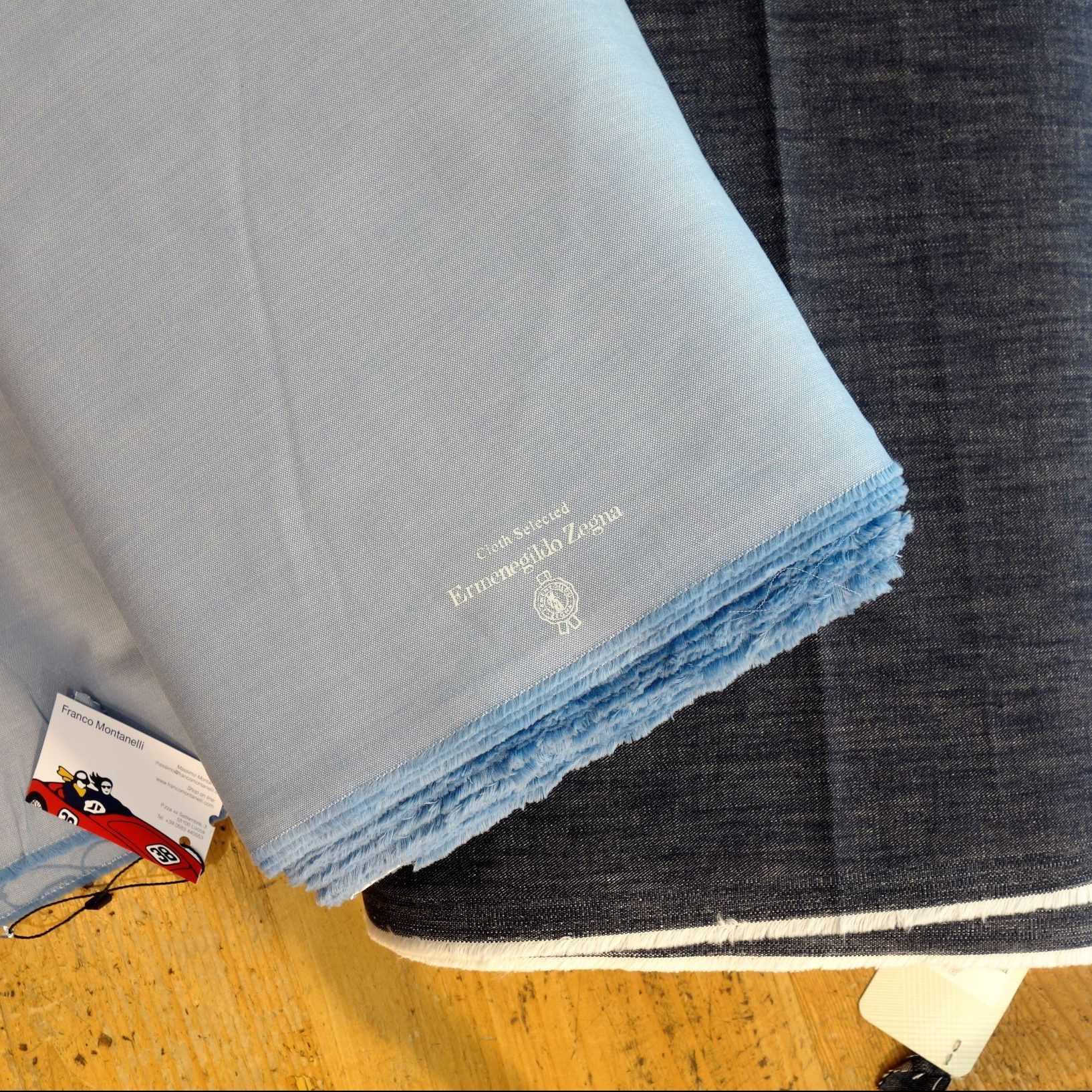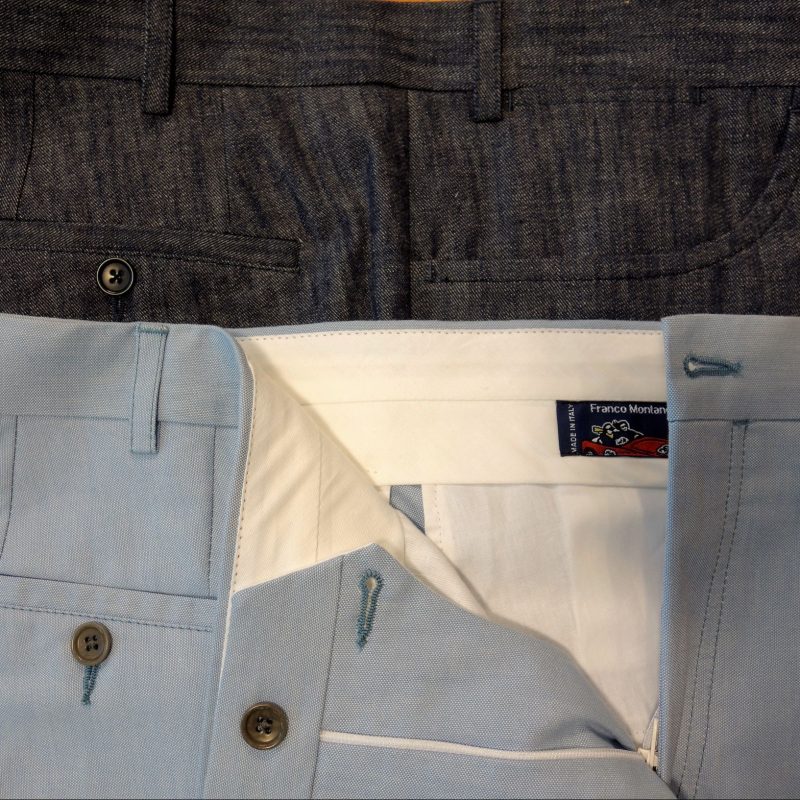 more informations