Jackets
To talk about suit jackets or blazers means to talk about style and elegance. To wear a made-to-measure jacket means to feel comfortable in any situation, to allow your outfit to talk about you.
A jacket is one of the items of clothing that makes us feel particularly satisfied of the work that we do and the effort that we make. The end result is the long-awaited payoff to our dedication.
A made-to-measure jacket starts with the choice of fabric which then leads to other choices for the perfect match with your shirt, trousers and other accessories.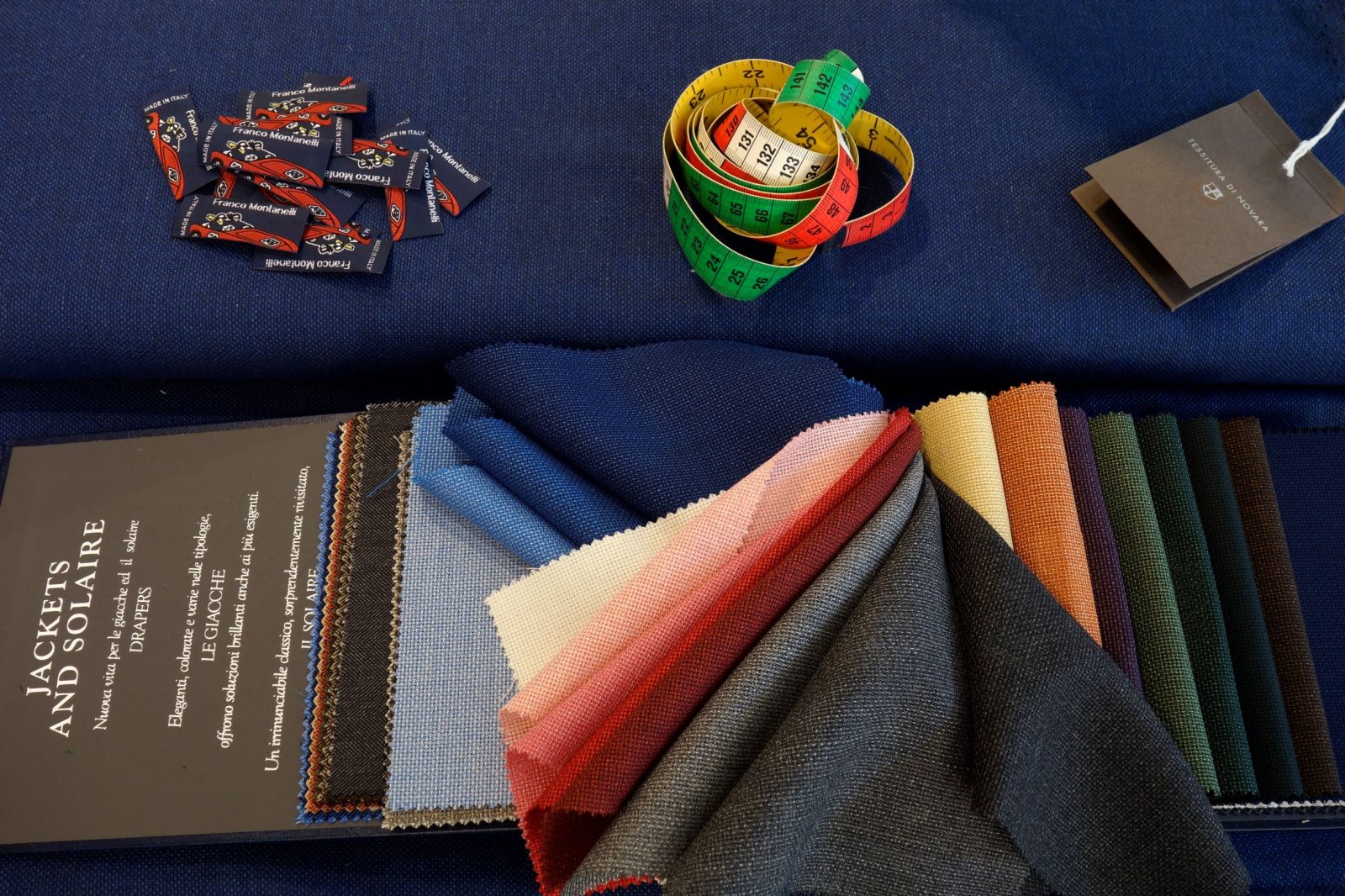 Fabrics
We have chosen the best fabrics after years of experience, over generations of skill, passion and practice (see "who are we" link). Among our suppliers we include, for example, Vitale Barberis Canonico, fabric makers since 1663, Ermenegildo Zegna, who requires no introduction, Holland & Sherry, from Saville Road in London, and Loro Piana Tessuti, with their exclusive excellence.
Models
The models change depending on a number of different aspects, such as the line, with twelve variations varying according to wearability, from the most slim-fit to the loosest fit; the lining, available in approximately twenty-five different shades and can be made from a personalized fabric, but can also be omitted, thus creating a lining-free jacket or partially-lined jacked. The side slits are another element of distinction, from the jacket that is closed at the back to the presence of one or two side slits.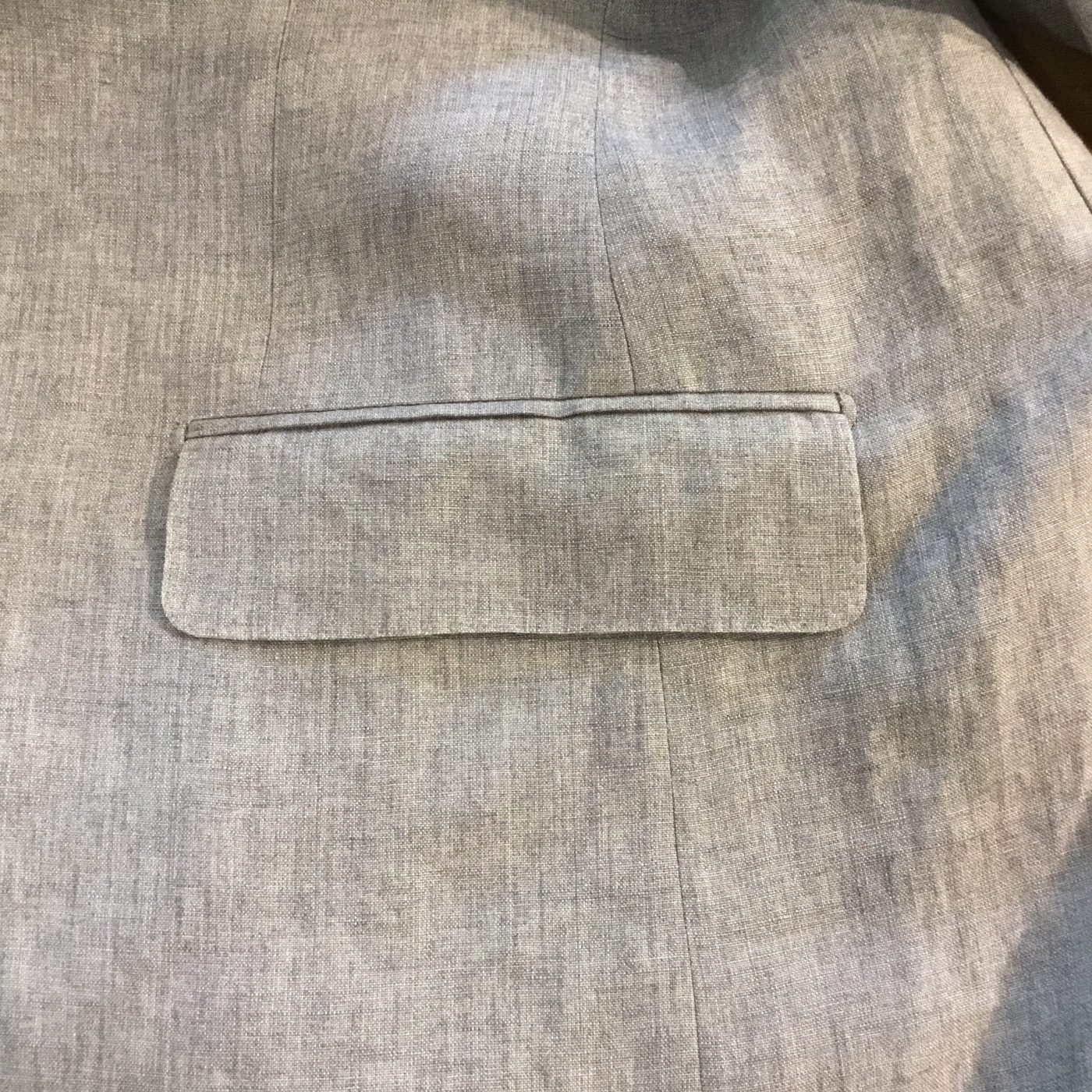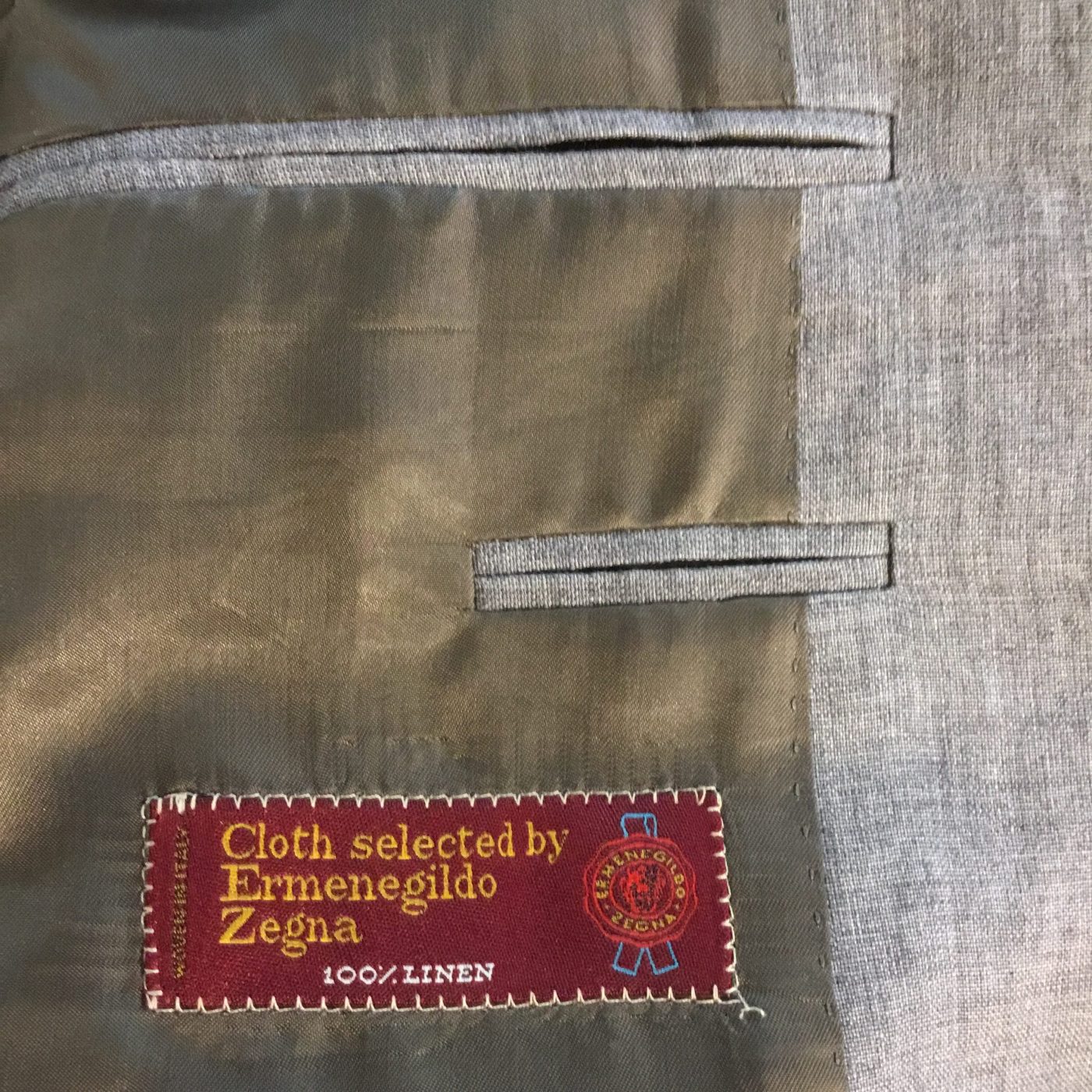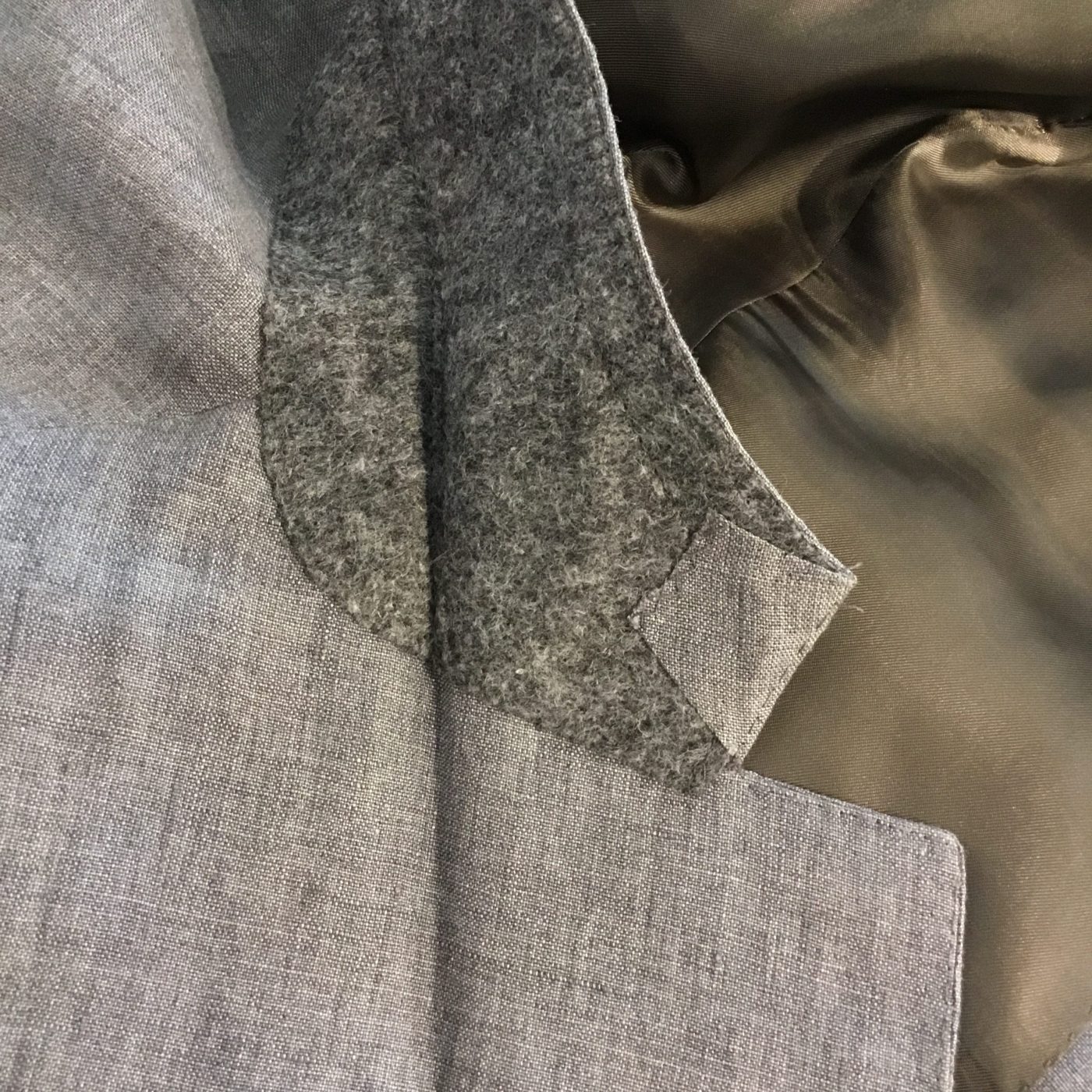 Customizations & Finishes
It is possible to model the front closure with one to four buttons, and to achieve a double-breasted jacket. The buttons can be personalized not just by number but also by colour, and above all by the material used to make them. We use several materials, among which corozo, horn and mother-of-pearl, as well as the golden ones for blazers and leather-covered buttons.
A made-to-measure jacket presents countless possibilities for personalization even in the pockets, of which there are eleven different kinds, from the patch kind to the cut model and including the safari pockets for a Saharan model. Their number can also vary, from two to four, as can the presence of a flap pocket or of an oblique or straight line: to each separate use its own specific pocket!
The finishing touches to the creation of the shoulders delicately but significantly defines the style of the jacket: we can make it medium, classic, cigarette shoulder with slightly puffy roll (typical of the Neapolitan shoulder), with a slight padding or without, in order to have an effect that is more like a shirt.
The buttonholes of the sleeves have another peculiarity: based on the number of buttons (between three and five), all with the option of opening and, upon request, can be hand-made. Even the inside stitching, usually tone on tone, can be chosen from a selection of twelve different colours.
The revers can also be classic, mirror or pointed, but can also be lengthened or shortened depending on the standard shapes and sizes. The finishing touches of the undercollar, even if not visible, are another distinguishing feature of a jacket. We use two fabrics: the Melton, that is completely natural and available in twelve colours, and Alcantara, that we find in six different shades and is a fabric that can also be used for the elbow patches.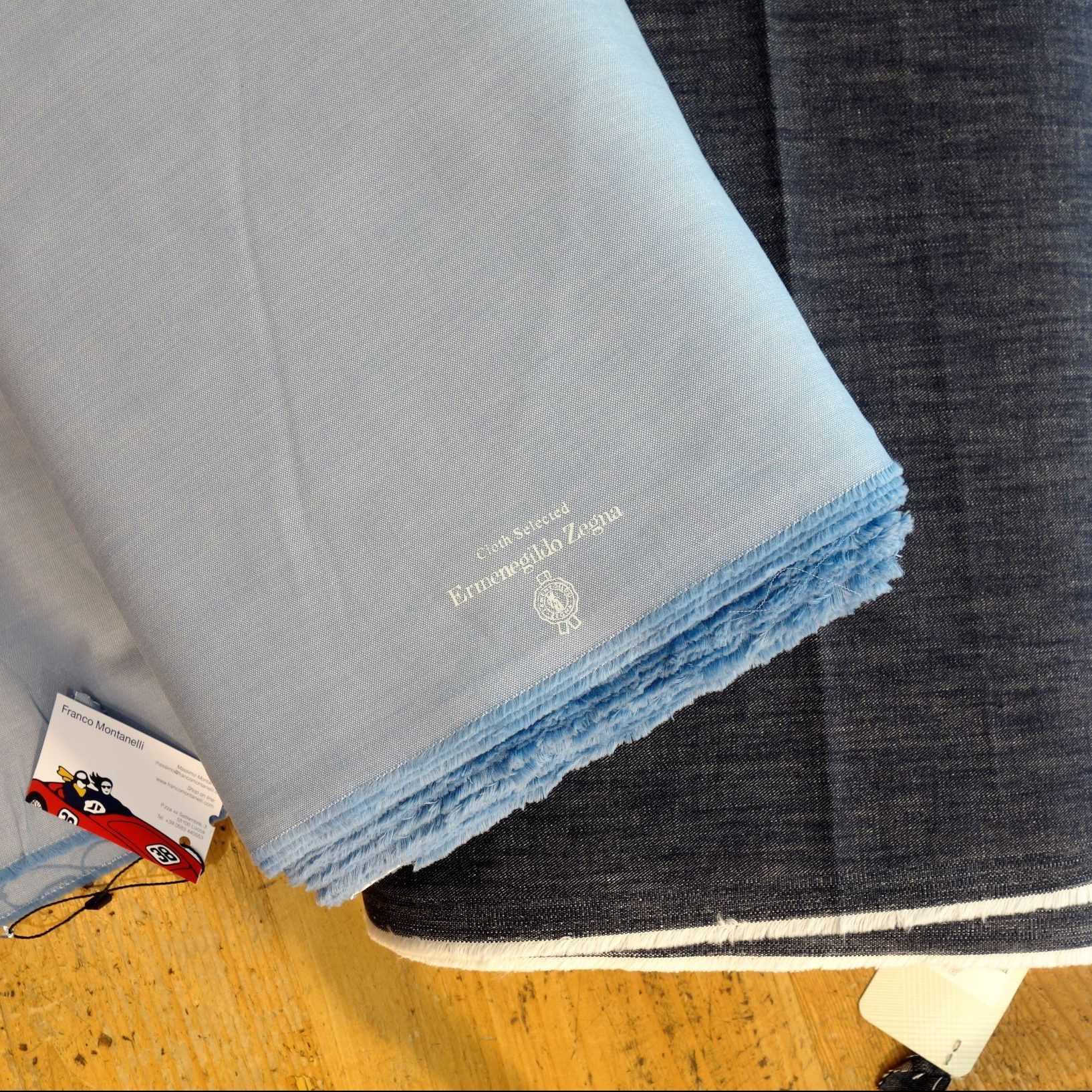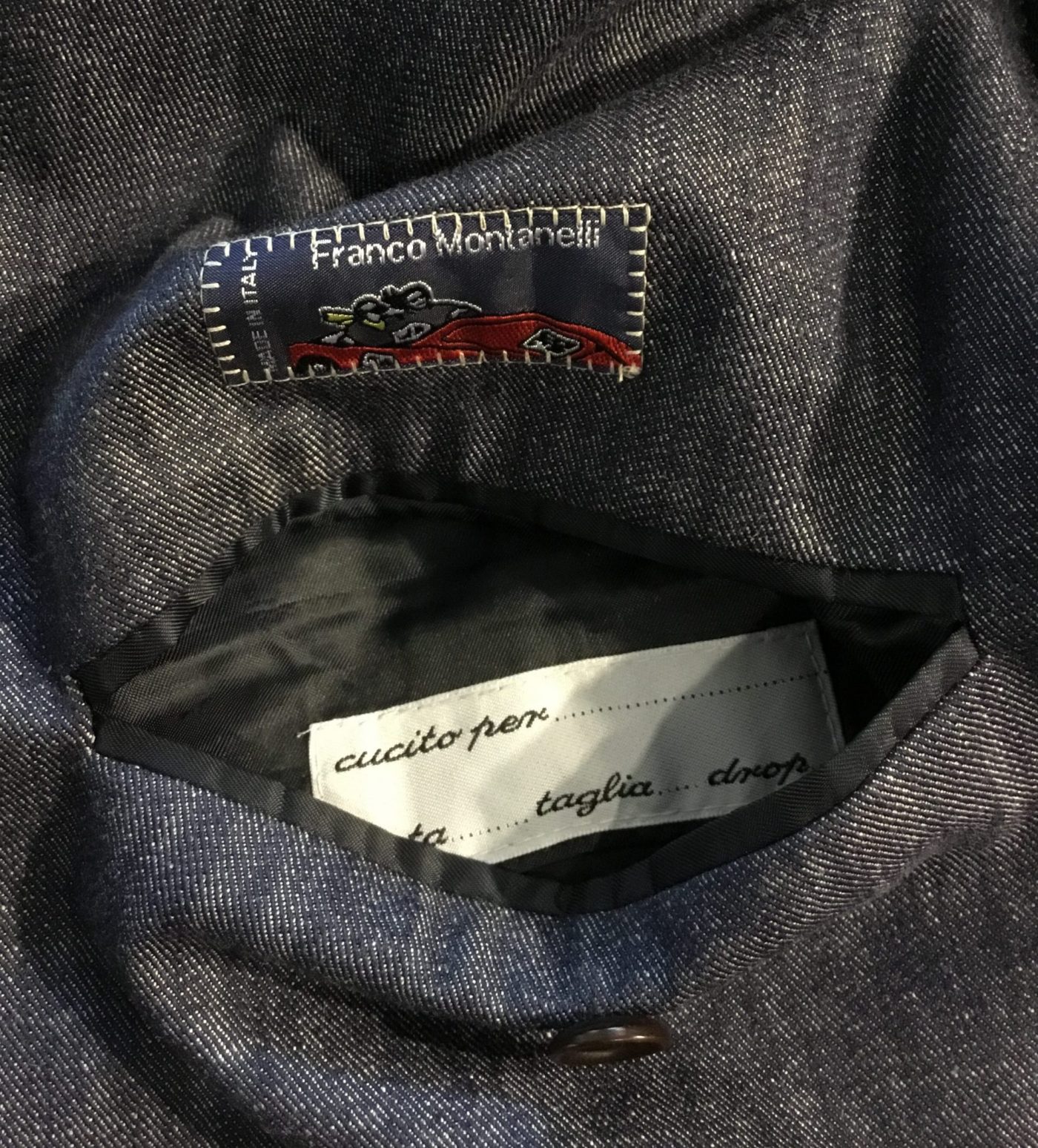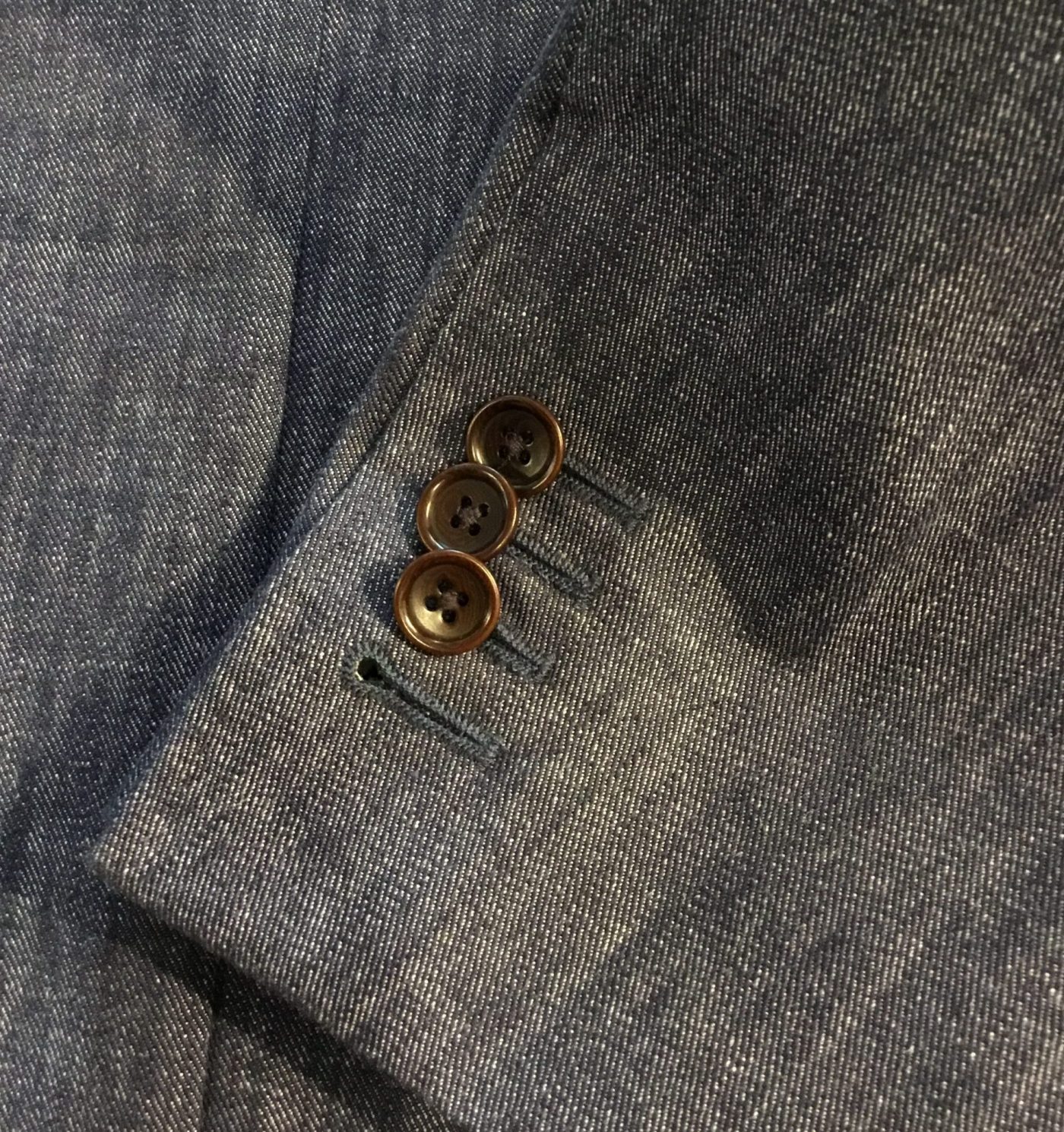 Either way, there are infinite possibilities to guarantee a unique product that is uniquely YOURS.
A jacket made-to-measure for our clients, with our clients.
CONTACT US FOR MORE INFORMATIONS