We love beauty. We love details. We love the end result.
Our clothing comes to life thanks to our collaboration with the most important italian tailor shops. Franco Montanelli's atelier is managed by experienced tailors who meticulously preserve the secrets of the unique well-known worldwide italian handicraft and offers a full spectrum of bespoke tailoring: accessories, shirts, sweaters, trousers, jackets and suits, in a wide range of outfits from casual to elegant. A wedding ceremony, a business meeting, a special event, a family holiday, a dinner with friends, every occasion is worth to dress a perfect cloth. We create bespoke clothing choosing among the infinite models and tissues combinations. We like doing it in the name of tradition, beauty and details. We are selective. We take care of our clients.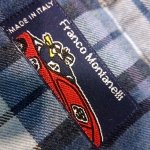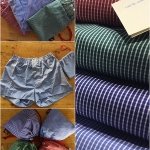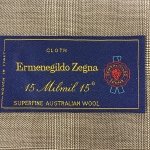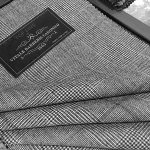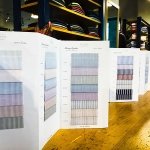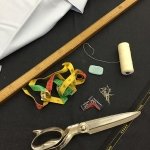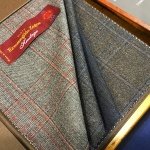 Our fabrics

We select top fine fabrics  made in Italy and well know worldwide: cashmere, pure virgin wool, silk, linen, cotton. We want to make each cloth a unique piece that makes the most of our clients' style, fit and personality.
What we offer
Franco Montanelli is a synonime of quality and perfection in the production of bespoken tailored clothing. Our shop welcomes you in an intimate and comfortable space and with a professional staff. We size our clients in our atelier or at home and create a customized database of personal details, sizes and selected tissues which are totally adjustable at any time. Our clothes will be available in a month and can be picked up at our store or delivered at home.
More info: info@francomontanelli.it / +39 0583-440553.